KIRIAKOS GP & ATMA ANUR: The legendary drummer of Jason Becker & Marty Friedman features in the new album of the Greek guitarist Kiriakos!
"Running Out Of Time" is the title of the debut album by the Greek guitarist Kiriakos, a unique metal guitar song collection, which also hosts canon melodies, while behind the drums is the legendary drummer Atma Anur!
Known around the world music scene as a founding member of the Cacophony (San Francisco, 1986), Atma was also the man behind the drums on Jason Becker 's legendary album Perpetual Burn. Having played on debut albums of great guitarists such as those of Richie Kotzen, Greg Howe, Tony MacAlpine and having collaborated with many others such as Joe Satriani, Guthrie Govan, Alex Skolnik (Testament), Billy Sheehan, Marco Mentoza (Whitesnake ) Atma is the featured drummer on Kiriakos' debut guitar album "Running Out Of Time". The homonym song came among the TOP10 list at the Lee Ritenour's world guitar contest 2018, judged by Joe Satriani, Guthrie Govan and Joe Bonamassa.
* Konstantinos Papaioannou participates in the canon.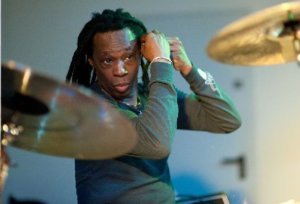 FULL VIDEO SONG PLAYTHROUGH: KIRIAKOS GP & ATMA ANUR – RUNNING OUT OF TIME