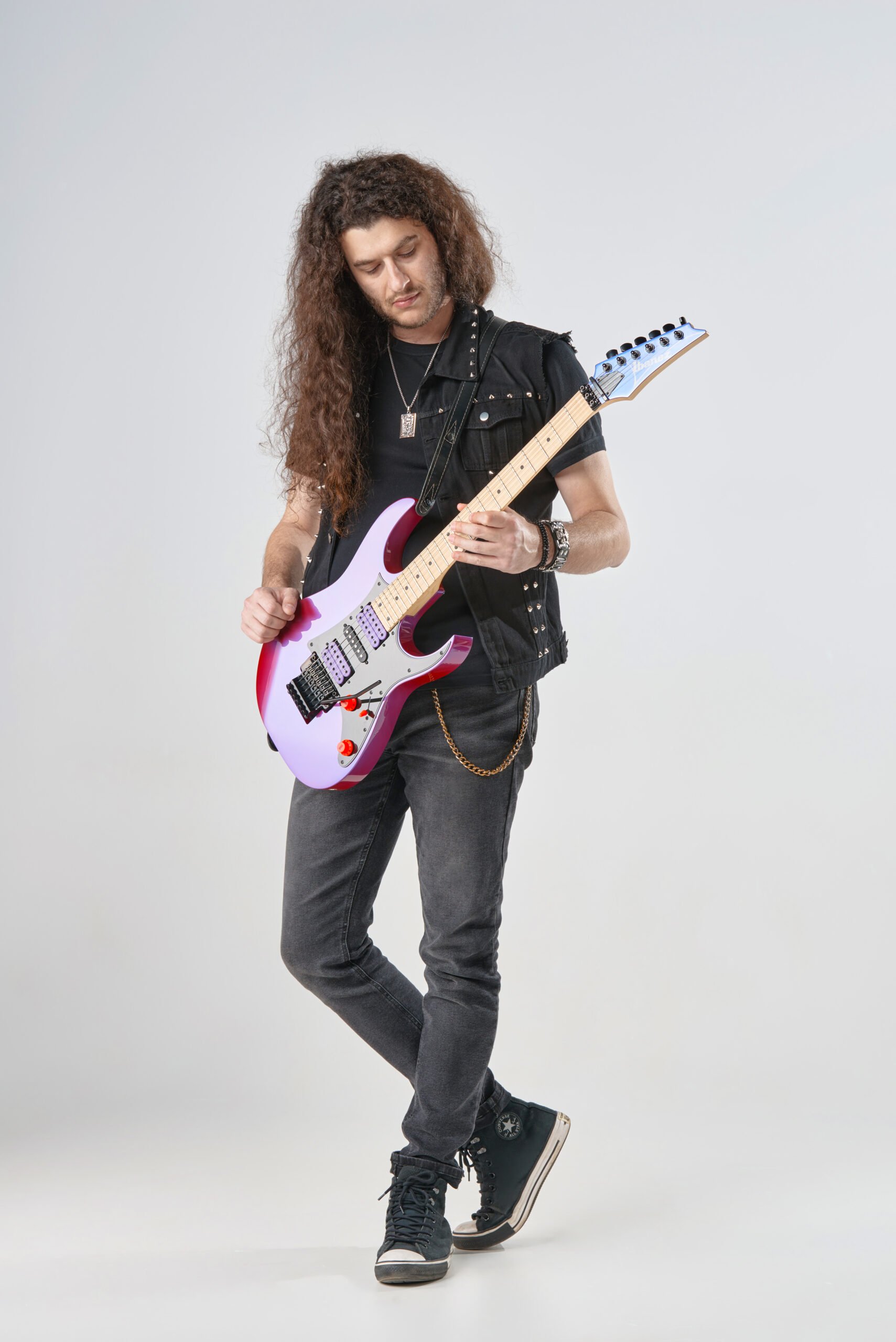 Kiriakos Bouloubasis (Kiriakos GP) is a solo artist and session guitarist from Greece. Playing the guitar since the age of 8, Kiriakos managed to become a highly-experienced and world-class recognized artist by taking part in countless live shows, contests, clinics and supporting acts. He is also composer and lead guitarist for the band Indominance.
Highlights
1st Place Winner: Andy James World YouTube Guitar Contest (2014)
"Kiriakos was chosen among 861 participants as he has the most potential for growth as an artist"
Andy James
Lee Ritenour's Six String Theory Competition 2018: TOP 10 placed winner for the song "Running out of time feat. Jason Becker's drummer Atma Anur" judged by Joe Satriani, Steve Lukather, Joe Bonamassa, Lee Ritenour and Guthrie Govan.
Live performance on EMG TV (2017)
Opening act for The Paul Reed Smith Band at Thomann Summer Festival (Germany, 2015)
Opening act for Gus G (Ozzy Osbourne, Firewind)
ΝΑΜΜ Show 2022 special guest performance
Live stage presence with Scott Page (Pink Floyd), Tony Franklin (Whitesnake), Kenny Olson (Kid Rock)

He has released 2 instrumental guitar records and more releases as a featuring guest with various Greek and foreign music groups, while he also maintains his personal progressive metal band INDOMINANCE.